The first version of iSplit is available now and it does an amazing job of loading various image formats and cutting them into multi-page PDF files that can then be printed and assembled using the Forever LaserDark Transparent transfer sheets!
With a standard OKI 711WT printer and two sets of the 8.5 x 17" LaserDark sheets you can routinely prepare designs that are easily 16 x 16 size, which is already larger than any other OKI printer can make!
It seems that the most standard size for T-Shirt graphics is 15" x 15" and these can be easily achieved using this application and the XL LaserDark media.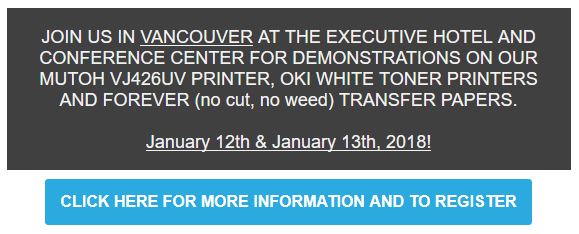 CONTACT US FOR MORE INFORMATION (888) 235-2838